Insights & Inspiration for Congo Safari- Car Rental Congo
Self Drive Kenya is a known car hire company that brings insights in Kenya, and its neighboring countries like Uganda, Rwanda,Congo, Tanzania , Burundi, Republic of Congo, Congo and Sudan for the best attractions in Africa.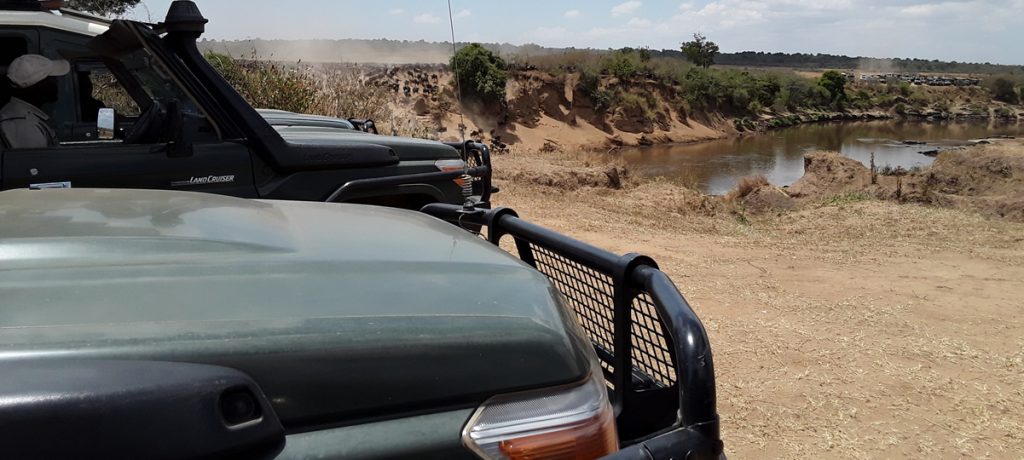 Self Drive Kenya extends to recommend travelers with weekend or holiday roadtrips to relax while in Africa . We know that after long project works in various locations in Kenya, you will need to relax the mind and explore what Kenya has to offer to tourists, Check on Kenya Safari guide section.
Kenya is ranked among the top best destination for wildlife encounters as it has 24 national parks,15 national reserves, 6 marine parks, and private conservancies in various provinces which are open for safari experiences. Although the country has divers cultural heritage and sandy beaches along the Swahili coast, wildlife tourism is undoubtedly the country's wild card
Things to do in Kenya.
Visiting Kenya builds up a spirit of  adventure and Romance upon everyone who visits and views the county's attractions. There are extensive things to do in Kenya that is awe-inspiring provides long lasting memories.
With Wildlife experience as the top ranking activity, Kenya also offers incredible Mount Kenya trekking, mesmerizing good nightlife, authentic cultural heritage. These activities are listed below
The Great Wildebeest Migration in Masai Mara
From the Serengeti plains, watch millions of wildebeests, antelopes and Zebras along with their predators that follow them as they cross through Mara River to Masai Mara National Reserve between the months of July and October during the great migration.
However, you can also enjoy the splendid migration on game drives, airplanes or hot air balloons while in Kenya
Hike Mount Kenya
Besides the great migration, you can climb the snow-cloaked equatorial peaks of Mount Kenya-Africa's Second highest peak. Enjoy a five days trek to Mountain Kenya all by yourself, from any of the three major routes to its peak, i.e Naro Moru route, Sirimon route, and Chogoria route.
Visit the Orphaned Elephants at Sheldrick Wildlife Trust
Located on the outskirts of Nairobi, Sheldrick Wildlife trust has saved hundreds of orphaned baby Elephants and blind rhinos from many deaths. You can visit, donate or foster, some of the elephants once you are there.
Explore Lake Lake Turkana
Lake Turkana is one among the strangest places in Kenya , hosting the world's largest colony of the Nile Crocodiles. However, the lake also has three blue-green crater lakes, black-sand beaches , a single campsite and three active volcanoes, the island displays a primordial, end-of-the-Earth atmosphere. You can enjoy the speedboat day trips from the lake's western shore on your visit.
Visit Lions at Lewa
Visit Lewa Conservancy in the North Central Kenya and roam with the Black and White Rhinos. This African Rhino Conservation achieved its success through a combination of armed patrols, fencing, technology intelligence and interaction with communities. The Conservation has today eliminated rhino poaching, hence leading to the increase of Rhinos, from a small population  of 15 Rhinos in 1984.
Enjoy great moments with Lake Nakuru's Birdlife
Lake Nakuru is famous for pink flamingoes and other birds. It is a birds' haven because about 240 bird species visit the lake with about 240 bird species visiting the lake in the great rift valley. Besides the bird life at Lake Nakuru,  Lions and Rhinos among the attractions that you can easily encounter while here. Lake Nakuru is also surrounded by Eight campsites Lake Nakuru Lodge which together provide Luxury accommodations along the waterfront.
Things to do in Rwanda, Congo and Uganda-Insights
Would you like to explore Congo , Uganda and Rwanda for remarkable primate trekking expeditions? There is a variety of things to do & see including the mountain gorillas, Eastern lowland gorillas, Chimpanzees, Golden Monkeys, Birding & other local people .
There are several offers available for those who are looking to adventuring through the rain forests of Congo, Rwanda and Uganda. Choose from guided group tours, and independent trips offered by our partners including congo safaris, gorilla safaris, and more.
Gorilla Permits: Clients who are interested in visiting the mountain gorillas in Bwindi Impenetrable National Park, Mgahinga National Park, Virunga National Park and Volcanoes National Park;Eastern lowland gorillas in Kahuzi Biega & maiko national park; and Chimpanzees at Nyungwe National Park and Kibale National Park;  will require to have a valid gorilla permit  and Chimpanzee permits in order to participate in gorilla trekking and Chimp tracking respectively.
Uganda known as the pearl of Africa is known for the gorilla trekking experiences of the mountain gorillas in the wilderness of Bwindi & Mgahinga gorilla national park. The Country has over 10 Uganda national parks and game reserves which are open for trekking while on self drive holiday in Uganda.