Trip Overview of the 11Days Classic KENYA Wildlife Safari
Day 1: Arrival at Jomo Kenyatta international airport
Day2: transfer to Masai Mara
Day3 and Day 4: full game drive
Day 5 transfer to lake Nakuru national park
Day6 fully day game drive
Day7: Transfer to Mount Kenya national park
Day8: Full day in Mount Kenya national park
Day 9 transfer to Amboseli national park
Day 10 fully day game drive in Amboseli
Day 11 travel to Nairobi
Detailed Itinerary of the 11Days Classic Kenya Wildlife Safari
Day1 Arrival at the airport
On the first day of your arrival, our English and Kiswahili guide will meet you at the airport and will transfer you to the hotel in Nairobi town where you will relax and spend a night
Check-in and have a meal for dinner and then relax
Accommodation Serena hotel Nairobi
Day 2: Transfer to Masai Mara

Early in the morning you will have breakfast where you had a night from and check out of the hotel. you will be picked by the guide and transferred to Masai Mara. during your transfer, you will drive through the highlands, and in the process, you will have a view of the western arm of the rift valley. With time you will reach the floor of the park. Then your check-in to the hotel and have lunch and relax for the day and later have a dinner
Accommodation Sarova Mara lodge
Day3 and day4: Game drive in Masai Mara

You can go for the morning game drive and come back for the breakfast at 10 am, the full day is to be spent on the game drive viewing the best of Masai Mara's vast plains and in the game drive you will be able to view different animals like Lion's cheetah buffaloes warthogs zebra and so many others Masai Mara is well known for its famous wildebeest migration when their crossing from Serengeti to Masai Mara and it is normally done every year in the month of July to September and it's the most interesting activity. in the whole world wildebeest migration is one of the wordlists wonder and it covers the 7h position. During the game drive, the main focus on the game drive is Ngama hill for black Rhinos sand river for large herds of elephants, hammer kop plain. Other activity during the game drive includes hippo viewing and river crossings for the wildebeest
Day5 Transfer to lake Nakuru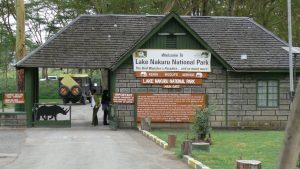 In the morning you will have the break faster and later movie around the visit the Masai community on the morning and the guide will take you to the cultural leader and will introduce you to the tradition of Masai like how the Masai can light the fair without a lighter and later you will be taken to Masai market and the  typical Masai traditional will present you to the community, the activity of the Masai are very physical so you need to participate like jumping high that the Masai warrior
After having fan with the Masai Mara people you will transfer to lake Nakuru national park where you will have lunch from after chick-in and after lunch, you will have to rest until the next day
Meals: Lunch and dinner will be taken at the hotel
Accommodation at the alp's hotel Nakuru
Day 6: Fully day game drive

In Nakuru national park the main tourist activity rotates around lake Nakuru. After the morning breakfast from the hotel, the driver will pick you up for a game drive around Lake Nakuru which covers 72%of Nakuru national park. Lake Nakuru is famous for flamingos and other birds including African Fishing Eagle, pelican, and Egyptian geese. animals include white and black Rhinos giraffes, Zebras Buffaloes Lions, and other animals
Accommodation full board at Sarova Hill Lodge
Day 7 Transfer to Mountain Kenya national park
After the morning breakfast, you travel to Mt. Kenya National park. The park is located on the eastern side of the East African rift valley and Mt. Kenya is the second largest mountain in Africa. It was listed as a world heritage site by UNESCO. Mt. Kenya national park accommodates over 130bird spices. Besides the birds, it has also different animals of which some are endangered
Accommodation Sirimoni Cottage
Meals. Lunch and supper
Day 8 Mountain Kenya national park game drive
On the fresh days you will have the break faster and then go for a game drive as you enjoy the sights of the Rugged mountain. The animals to expect include elephant leopard Rhinos Bingos. besides the animals and birds, you can also visit the caves of mau-mau caves Shipton caves
Accommodation Sirimoni Cottage
Meals full board
Day9 Transfer to Amboseli national park

Wake up early for the breakfast and later embark on the journey to Amboseli national park. The drive will take approximately 6hours drive and the lunch will be taken from Amboseli national park After lunchtime you can have rest due to the long journey. Amboseli is one of the best sites to view the KILIMANJARO Mount in Tanzania and is the highest mount in Africa, it has a herd of elephants due to the giant movement.
Meal plans: Lunch and dinner
Accommodation: senrtim lodge 2night
Day10 Game drive in Amboseli national park

In the morning you will take the breakfast and later start the game drive looking through the animals in Amboseli since it's the giant in elephants and other animals such as leopard, Buffalo Crocodile, and so many others. As your going for the self-drive you will come back to the same hotel and have lunch. Then after you will go for an afternoon game drive, there you will have a such of view the largest mountain in Africa how it looks like and non-other than Mt Kilimanjaro in Tanzania then you will come back for the night in the evening
Accommodation: Sentrim lodge
Meal plan: Breakfast, lunch, and dinner
DAY11: Travel to Nairobi

Earlier in you will have breakfast and have some rest fro almost 30minutes  after the breakfast the driver will pick you up from the hotel and travel to the airport and this will take you like 6hours drive. when you reach the airport you check-in for your flight and that's the end of the trip.
End of our 11 Days Kenya Wildlife Safari
 Tour Package Inclusions
Game drives
Ground transportation with 4WD Vehicle.
Bottled drinking water.
Accommodation and meals including the en-route ones.
Full-time English-speaking guide/driver.
Airport transfer (if only the flight is on the same day the safari ends).
Park ranger and entrance fees.
Masai mara Community visit.
Relevant Government Taxes.
 Package Exclusions
Personal expenses such as cigarettes, drinks, laundry fees, tips, meals, and accommodation are not included in the itinerary and telephone fees.
Travel insurance.
Visa fees.